Welcome to our place in the world!
COVID-19
(novel coronavirus)
New Zealand has five confirmed cases of COVID-19. The Ministry of Health is the Government agency leading the response to COVID-19 and can declare a pandemic event and provide advice and guidance about this. In the event that a member of our learning community (student, parent, staff member) comes in contact with Covid-19 we will work under the instructions of the Ministry of Health.
Divesh Goundar
– Sports Coordinator – for organising a fantastic school swimming sports event on Wednesday
At St Thomas's School we update our pandemic plan weekly to take account of the latest information from the Ministry of Health and Ministry of Education. Everyone is encouraged to practice good hygiene which includes frequently and thoroughly washing (with soap and water for at least 20-30 seconds) and drying hands. The following short video is a great way to remind your child how to do this. A video on how best to do this is available here.
Currently 22 countries have closed their schools and universities to slow the progress of the virus and it is reasonable to assume that New Zealand could also follow this practice should the virus continue to spread. As part of our pandemic planning we are reviewing how we could support students at home through online learning should St Thomas's be ordered to close. Some countries who have closed their schools have put learning programmes up on TV channels and it is hoped that the Ministry of Education would do something similar in New Zealand. As parents and whanau we suggest that consideration should be given to the following:
Dates for Term 1
March
16 Bay Suburbs (Y5&6) Softball
16 Eastern Zone (Y7&8) Rippa Rugby
17-18 Year 5 Camp
17 Y7&8 Immunisation Consent Talk
18 Year 1 Cultural Picnic Afternoon
23 Bay Suburbs (Y5&6) Swimming
24 Eastern Zone (Y7&8) Swimming
25 Y7&8 Vaccinations
25 Year 2 Collaborative Assembly

April
1 Y7&8 Catchup Vaccinations
1-2 Outdoor Adventure Group Trip
9 Last day of term
The risk of exposing your child to the virus should you take them on an overseas trip during the term break and the potential of a two-week stand down if they are exposed to the virus before they are allowed back into school.

How you would care for your child in the event of a school closure.

Enrolling your child in an Auckland City Library to allow access to ebooks –https://www.aucklandlibraries.govt.nz/Pages/ebooks-and-emagazines.aspx

Keeping your child at home if they show signs of illness.

Be aware of what your child is seeing or hearing about the virus so as not to raise their anxiety. Explain to them what is happening and reassure them.

If your child tells you that "someone at school has the virus" please discount it as a rumour. Should there be any confirmed cases we will advise all our community as directed by the Ministry of Health.
Principals Awards
Passion
Zita Cai – J14
Oliver Gordon – J5
Iris Campion- Spall – J10
Excellence
Madoka Tsuse – J1
Connections
Amelie Surgenor – M10
Leadership
Enzo Scher Barbalho – S3
Ben Crabtree – Y7
Harry Wood – Y7
Annabelle Chen – Y7
Ensure that your contact details are up to date and if not then contact the school office and update them.

Ensure that you are connected on Flexibuzz.

The Ministry of Health state that for most people in the community, including education facilities, face masks are not recommended.

As a parent if you travel overseas restrict your visits onto our school site.

As a parent if you are sick do not come onto our school site.
If your child is feeling unwell, keep them at home. If they become ill while at school you will be called and asked to remove your child. If you are concerned that someone is showing symptoms of fever, cough or shortness of breath, encourage them to first ring Healthline (0800 358 5453) or contact their GP by phoning ahead of their visit to explain symptoms and travel history.
Take care of yourself, your whanau and our learning community through these measures.
It's still important we all continue to be alert but not alarmed.
How is COVID-19 spread? (PDF, 184 KB)
How to protect yourself and others (PDF, 185 KB)
COVID-19: What is contact tracing (PDF, 184 KB)
How can you help your child through self-isolation? (PDF, 181 KB)
Michael Maher
Entrance Gates Installed
Contractors have started to install gates at our main entrance which will help keep our students safe. Similar to the other entrances into our school, these gates will be locked during the school day and open before school, after school and on the weekends. For access during school hours please enter through the administration building.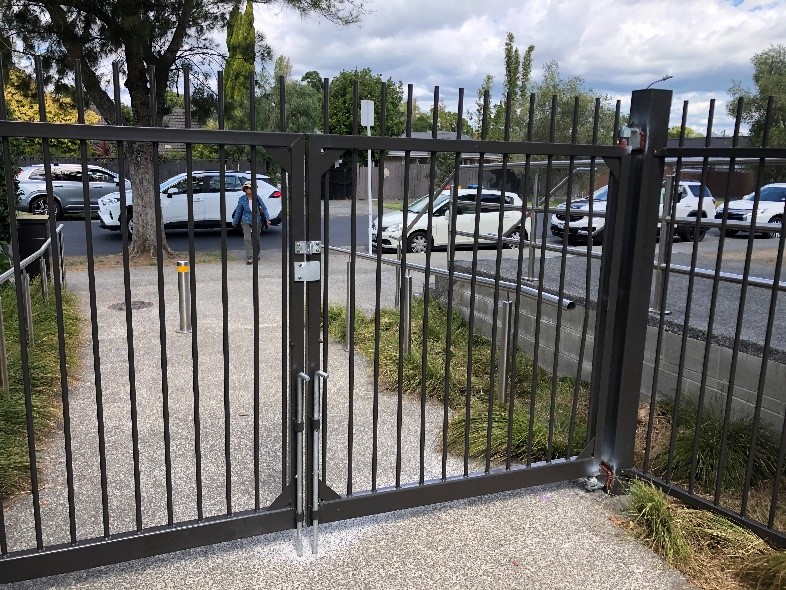 Property Report
Welcome back to the St Thomas construction report! The last 2 weeks have been jam packed full of new things, including a fancy gate at the front of the school. Even more strange vehicles and machines have started showing up on the construction site, most of which I have no idea how they got there and what they do! Enough chit chat, time to dive in!
The builders have started creating the foundations for the admin extension, which is a fancy way to say the corridor between the office and new block. I have heard that it will take a lot of hard work and (naturally) noise to complete, which means that there may be a few disruptions with traffic. Finally, the access way to the office is working very well and looks like it will be there until the building is finished.
Thanks for reading this report! Week 8 might be my final report for the term as I'm going on holiday in week 10, but coronavirus might disrupt my plans. Even though that prospect looms, see you in week 8.
Alex Heaton , Year 8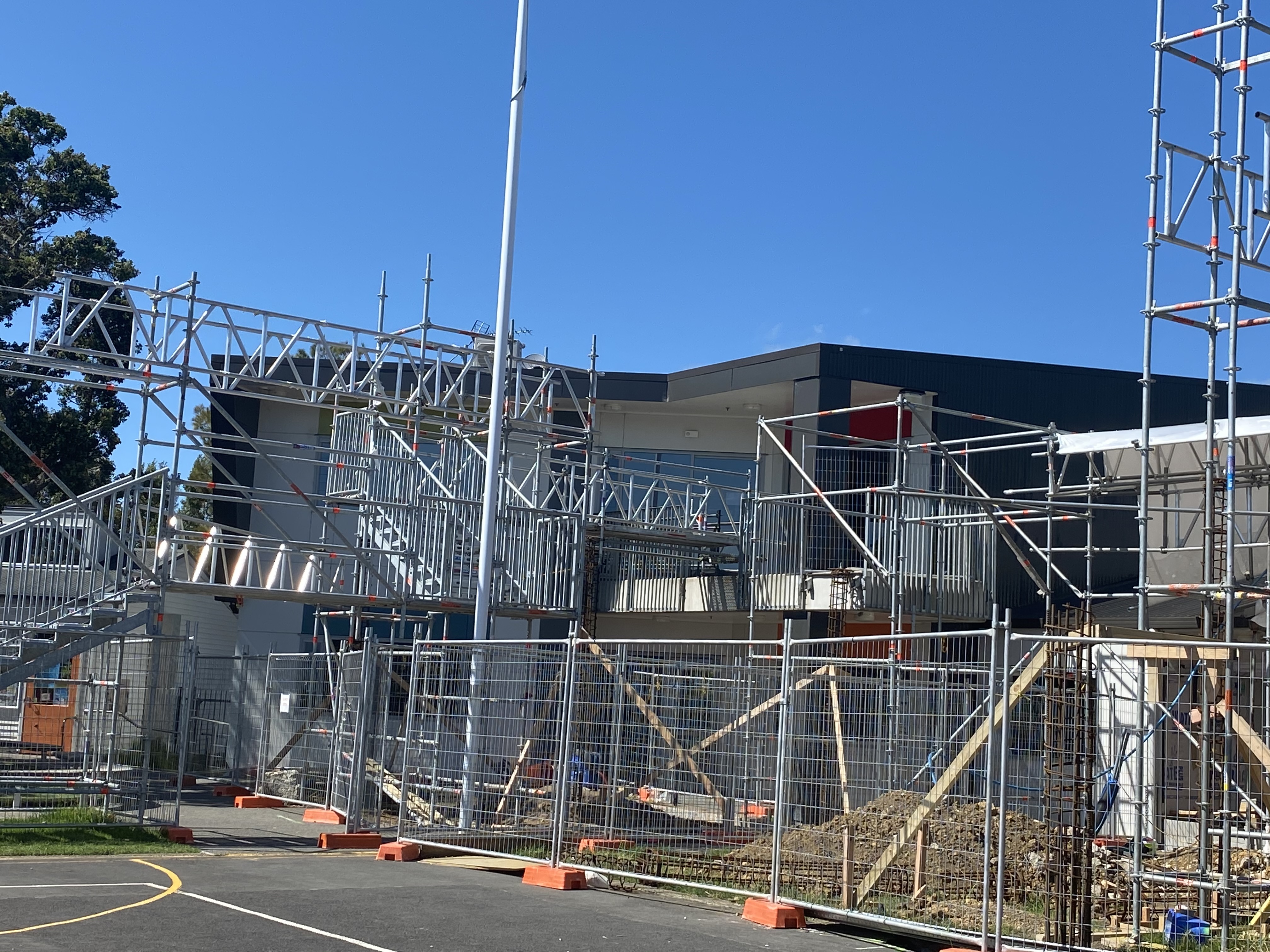 Softball Tournament
On 5th of March, three talented softball teams from St Thomas's School competed in the Eastern Zone Softball Tournament at Mt Wellington War Memorial Park. The three teams included a girls team of year 7 and 8's, a boys year 8 team and a boys year 7 team. The teams played against some very talented schools which included the likes of Point England, Orakei School, Churchill Park, Glendowie, Parnell, Ellerslie, Kings and Tamaki Primary School.
The competition was tough and well contested. Our teams gave their best and in the end all our teams placed well. The year 7 and 8 girls team finished 1st, the year 8 boys team finished 6th and the year 7 boys team finished 4th. The performance presented by the girls team means that they have now qualified for the Auckland Interzone Championships held on the 18th of March.
Thank you to coaches Brian Putty, Divesh Goundar and all the parents who helped on the day and well done to all the students who participated in the tournament. It all added towards making it a memorable day.
By Jasmine Foster and Sami Lawler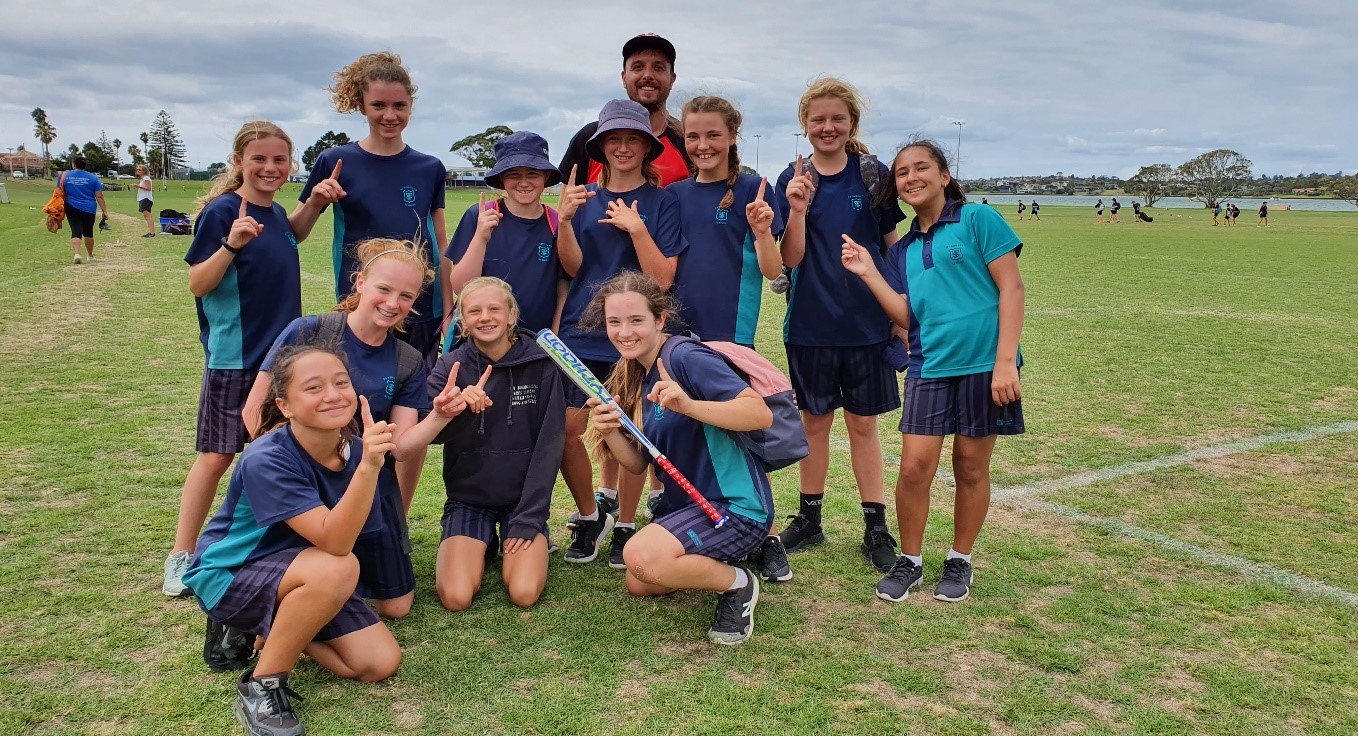 Swimming Sports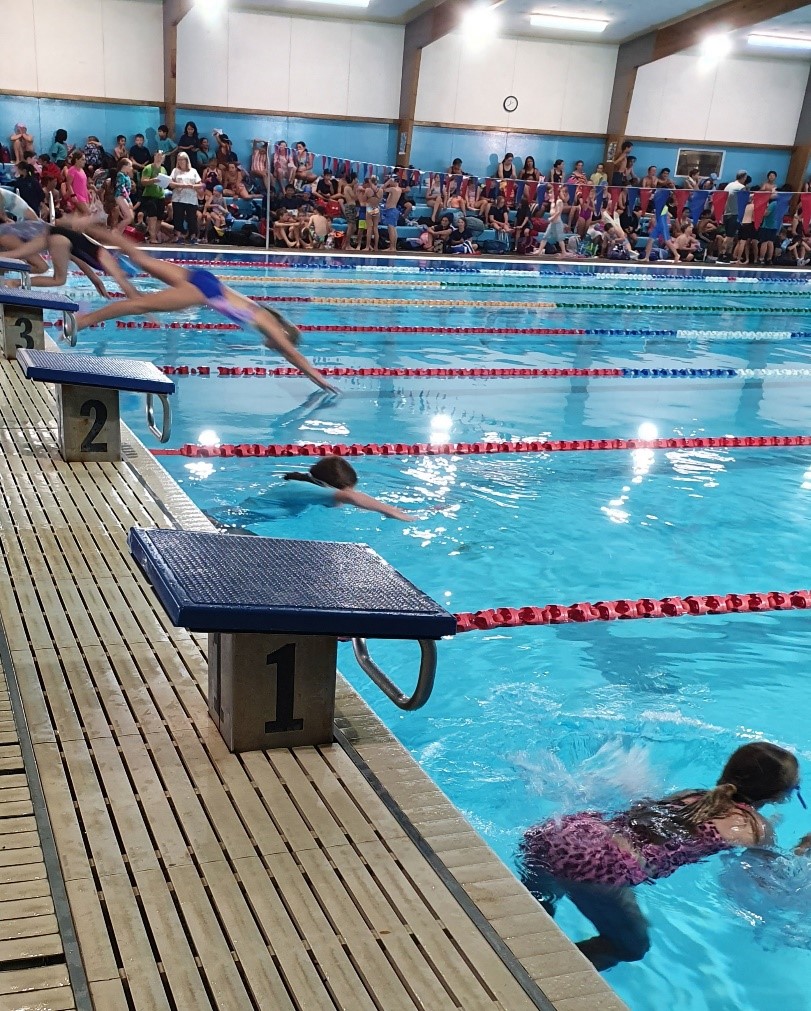 On the 11th of March the year 5 – 8's went to compete at Sacred Heart Aquatic Centre for swimming sports. Students were given distance options to choose from and these included 25m, 50m and 100m races. The students could also choose from freestyle, breaststroke, backstroke and butterfly swimming strokes.
All students enjoyed themselves and gave their best when competing in any races. Everyone did amazingly and a huge congratulations to the outstanding students who placed. The winners from our 50m and 100m races will now qualify to represent the school at Eastern Zone and Bay Suburbs Competition.
The best part of the day was the climax. After all the student races, we had a house relay which included a boy and a girl from each year and a teacher for each house. The race was started by a loud countdown by all students and the cheers didn't get any quieter after it began. The teachers that competed in the relay were Michael Maher (the Principal), Amy Thurston, Lana Thain and Claire Fromow. After all the hard efforts Rangitoto won the swimming house relay with the other three houses feeling equally proud.
By Ben Jamison and Sam Howe
Year 2 and Year 6 Buddy Reading Time
'My buddy was kind, I loved it!' Annika J6
'I like the story because they thought that a dog was a sea monster and at the end he found his family' Cece J6
'Good!' Tallulah J6
I think it was great, we looked on this page, it was a quicker way to blow up a balloon! Skye J6
'When he was reading to me he read about football, and I like football' Merrick J5
"It was fun!' Ren J5
Year 8 Bake Sale
At morning tea on Friday the 27th of March, there will be a bake sale on the court to raise money for Year 8 Camp.
There will be cupcakes and cookies, and much, much more.
The Year 0-3's can go at 10:00 and the rest of the school can arrive when the morning tea bell rings.
While we have requested that all baking supplied is nut-free, due to the nature of home baking we cannot guarantee this. If your child has a serious food allergy, we request that you provide them with some baking from home on this day so that they don't feel they are missing out.
There will be gluten-free and dairy-free options. Prices will be around $1, $2 and $3.
See you there!
The Senior Council