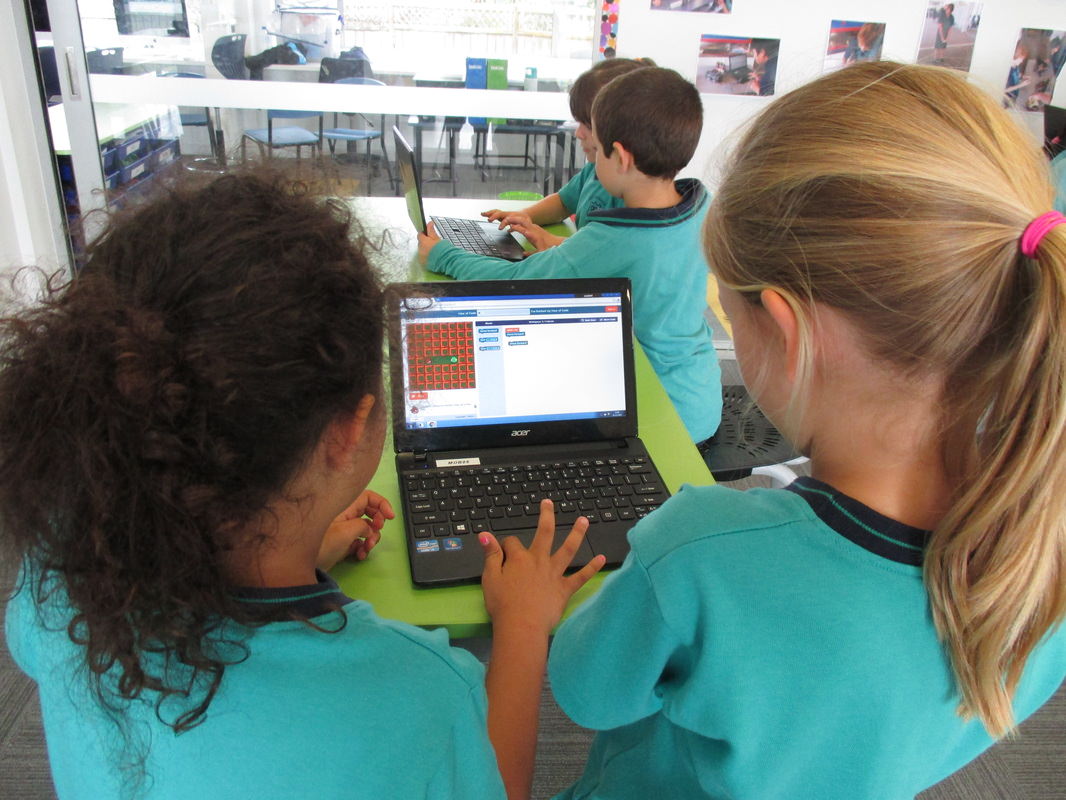 Why have BYOD? Many of our students are already using digital devices outside of school to communicate and learn. A student-owned internet-capable device can be an important part of their learning toolkit that will provide them instant access to unlimited resources and enable them to support, extend, communicate and share their learning in a way that will better prepare them for the future. Other advantages include:
Ability of students to communicate with teachers, parents and peers to support learning
Supports students' ownership of their own learning
Improved motivation and engagement in their learning
Enables greater independence and personalisation of learning
Enables participation in learning communities beyond the classroom walls
Enables a supportive environment with resources that take into account individual, cultural and development needs
Develops the capability of young people to actively and confidently participate in a digital society
Raises students' awareness of the challenges presented by ICT and empowers them to manage these challenges effectively
​How regularly will my child use their device in the classroom?
This will obviously differ from class to class. Some subjects lend themselves to using a device more naturally than others. As we move forward software such as Google Docs will be used more extensively as part of the class/home learning space.
Does my child have to bring their own device?
No. This is an option that students and their parents have and a decision that is made by each individual family. St Thomas's School is merely providing the infrastructure for this option. ​
What if my child does not have a device?
In past years the Board of St Thomas's School has significantly invested in ICT technology and will continue to provide ICT resources for students to access. In classes where school owned notebooks are being used, students' own devices can complement the resources we are already providing.
Security of devices at school
The security of a student-owned device is the responsibility of the student. The school will provide a locked cupboard which students can use for added security at break times. Neither St Thomas's School Board, nor its staff or employees, is liable for any device stolen or damaged while at school. It is recommended that skins (decals) and other custom touches are used to physically identify your child's device from others. Additionally, protective cases for devices are encouraged.
Warranty and Insurance
All insurance (theft and damage) should be covered by the owner of the device. Owners should check with their insurance company as to the cover that they have under existing policy. Please note: your child's personal device will not be covered by the school's insurance policy.
My child brought their device to school and it was stolen. Who should I contact about this?
There is always a risk attached to bringing technology tools to school. Ensure you have the device's serial number in case of theft. Contact the class teacher, make them aware of the incident and along with school management, they will decide on the best course of action.
Will St Thomas's School provide technical support for personal devices?
In general, no.  When students bring in their own devices they are now the experts of the technology and they can help each other. The teachers focus in on the educational use of the technology.
Will BYOD result in students engaging in dangerous behaviour?
Our students are living in a digital world with ubiquitous access to technology. Not only is trying to stop students connecting digitally a futile effort, it also doesn't prepare them for the digital world in which we live. By allowing BYOD we open the door to authentic dialogue of how to use technology appropriately and develop their strategies for responsible internet use and safety.
Will BYOD cause students to be distracted?
Teachers are finding that with the right strategies and building blocks in place, learners are more engaged in connected classrooms. Strategies include incorporating technology into learning plans and updating learning goals to meet the needs of today's students. Building blocks include holding one another accountable for inappropriate use and having clear consequences in place. As students discover how to learn with their devices, they are able to extend their learning beyond the school day and often choose to continue learning online. This advantage encourages them to become more self-directed, motivated, and reflective about their learning.
Will my child spend all their play time on their device?
No. At St Thomas's School we highly value sports, free play and students running around outside. School software which enables students to access our wireless network will be switched off at morning break and lunchtime.
What if my child wants to use their device all the time but the teacher won't allow it?
The teacher in the classroom has the final say on procedures in the classroom and has the final say on any tools used in the classroom; student-owned equipment is no different. If the teacher does not want the device used at a particular time then students will have to follow the teacher's instruction.
Will my child be able to access their own data plan?
Only the wireless internet gateway provided by the school may be accessed by students while at school. Personal internet connective devices such as, but not limited to, cell phones are not permitted to be used to access outside internet sources at any time.
Why is my child filtered on their own device? 
Filtering of the school network is a requirement to ensure that access to content on the internet is as safe as possible. The network your child is using at school belongs to St Thomas's School and will be filtered and monitored. The school reserves the right to conduct a more thorough search of any device using the network in the event of suspected misuse. ​
I have read the BYOD information and I do not wish to have my child accessing the internet using their own device. What do I have to do now?
Nothing. You decide whether or not your child will bring their own device to school. The school will continue to ensure school owned devices are available for use across the school.
---