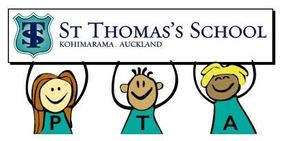 For what's coming up, visit the St Thomas's School PTA Facebook page: www.facebook.com/StThomasSchoolPTA The PTA hold fundraising events each year to raise money to put toward the needs of the school, as identified by and agreed with the school.  To date we have raised funds for:
Enhancing the outdoor learning environment including play surfaces and learning through play equipment (2020 & 2021)
Shading & Seating around the school (2019)
An upgrade of the lighting and sound system for the School Hall (2018)
Seated areas around the school (2017)
Junior Interactive Playground (2016)
Our fundraising efforts for 2022 will focus on the Outdoor Bike Track & surrounding environment.
Coming up:
Second Hand Uniform Sales each Term
A-thon in Term 2
Movie Night in Term 2
Disco in Term 3
Quiz Night in Term 3
Iceblock Friday's returning!
---
Yummy Stickers
Start collecting your yummy stickers now. Sheets can be downloaded from the link here.  http://www.yummyfruit.co.nz/schoolstickerpromo
---
---