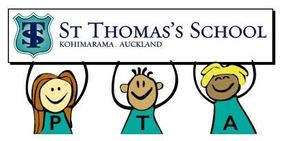 For what's coming up, visit the St Thomas's School PTA Facebook page: 
www.facebook.com/StThomasSchoolPTA
The PTA hold fundraising events each year to raise money to put toward the needs of the school, as identified by and agreed with the school.  To date we have raised funds for:
An upgrade of the lighting and sound system for the School Hall (2018)
Seated areas around the school (2017)
Junior Interactive Playground (2016)
School Van & Garage (2015)
Astro Turf on the Senior Playground (2014)
School Pool Heating (2013)
Our fundraising efforts for 2019 will focus on improving the amenity value of our outdoor environment with new facilities such as seating and shading. Coming up:
Iceblock Fridays starting Term 1 and Term 4
Lantern Walk Sunday 19th May
Quiz Night Saturday 15th June
Musical Showcase Saturday 22nd June
PTA Movie Night Thursday 7.15pm 30th May 'Rocketman'
PTA Movie Kids Sunday 2.00pm 23rd June 'Toy Story 4'
---
Yummy Stickers
Start collecting your yummy stickers now. Sheets can be downloaded from the link here.  
http://www.yummyfruit.co.nz/schoolstickerpromo
---
---