BAYSIDE BASEBALL HAVE A GO DAY
Just Scootering T4-2023 Enrolment Form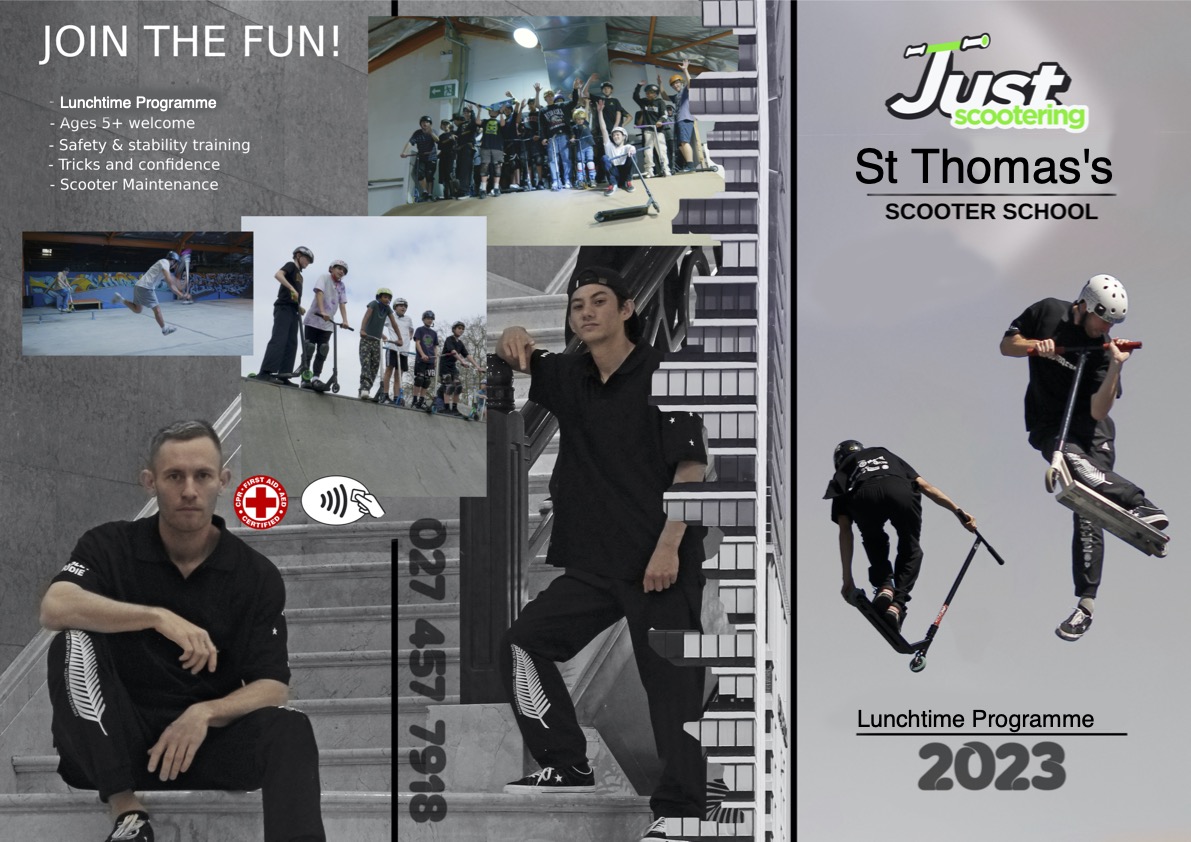 SCHOOL HOLIDAY TENNIS CLINIC
AT PARNELL LAWN TENNIS CLUB
Maunsell Street Phone; 373-2733 Club, 373-4205 Office
Email: manager@pltc.co.nz Website: https://.parnelllawntennisclub.co.nz/
Come and join us for some great tennis and fun at Parnell TC, NZ's premier club.
An exciting holiday programme for juniors who are keen to improve their tennis over the school holidays. We endeavor to structure groups according to player ability from beginner to advanced standards.
FIRST WEEK: from Monday to Friday (3, 4, 5, 6, 7 JULY 2023)
SECOND WEEK: from Monday to Friday (10, 11, 12, 13, 14 July)
THIRD WEEK: from Monday to Friday (17, 18, 19, 20, 21 July)
TIME & COST:
9:00 am to 12 noon (Morning Clinic) $250 or $55 per day
12:00 noon to 3:00 pm (Afternoon Clinic) $250 or $55 per day
9:00 am to 3:00 pm (FULL DAY CLINIC) $460 or $100 per day
AGE: 5 – 18 years old.
Enquires: COACH: Goran Marsic (021) 1677- 460, Email: gmarsic@gmail.com
(Payment on arrival)
BRING: Tennis racquet, sports clothing, tennis shoes, water bottle and morning tea.
Coaching is on rain or shine. Certificates & Prizes on the last day.
PROGRAMME ACTIVITIES
* stroke analysis & correction * fitness & exercise
* match tactics * sportsmanship
* fun games * drills for practice
——————————————————————————————————————————————————–
A NEW 8 WEEK COURSE
AT PARNELL LAWN TENNIS CLUB
DATES: Saturdays: July (2023) 29. August 5, 12, 19, 26. Sept 2, 9, 16.
Sundays: July 30, August 6, 13, 20 27. September 3, 10, 17.
TIME: 9:00 – 10:00am for 5-18 years old
All basic tennis strokes will be covered. Coaching is on rain or shine.
DATES: Tuesdays: August 1, 8, 15, 22, 29. September 5, 12, 19, .
TIME: 7:00 – 8:00am for 10-18 years old
COST: $250.00 for 8 weeks (Payment on arrival).
TENNIS FOR ADULT!!! (Beginners only) is on Saturdays from 8am to 9am.
COACH: Goran Marsic NZPTCA (Level 2) TCNZ (Competiton Coach) 32 yrs expe.
ENQUIRIES: (021) 1677-460, Email: gmarsic@gmail.com
Table Tennis
The Auckland Table Tennis Association is running the Central Auckland Primary & Intermediate Schools Table Tennis Team Competition in Term 3 of 2023.
We have attached a student entry form. The entry form allows students to submit their own entries with parental permission. Entries are then e-mailed direct to the Auckland Table Tennis Association. Parents are responsible for their children getting to the competition, during the competition, and taking their children home. Students can enter teams with their friends.
2023 T3 CA Individual Entry Form.pdf
Entries close on Friday 21st July, 2023. There is an entry fee of $120 per team.
The venue for the competition will be the Auckland table tennis stadium, 99a Gillies Avenue, Epsom. Team contests will be played on Wednesday nights from 4.00p.m. – 5.30p.m. There will be eight (8) nights of competition beginning from Wednesday 26th July, 2023 and ending on Wednesday 13th September, 2023.
If you have any questions about the competition please feel free to contact Ebi Kleiser (Development Coach):
Jazz School, school holiday Big Band workshop
This will be an exciting three day school holiday workshop where year 6, 7 and 8 students will learn to play in a Jazz Big Band and then perform a concert for family and friends on the final afternoon. The Big Band is for Saxophone, Trumpet, Trombone and Clarinet players plus Electric Guitar, Piano, Bass and Drums. The music we play will range from jazz standards to modern pop classics with an emphasis on having fun while producing music at a high standard. This workshop will be run by Drew Hutchinson. Students must be playing at grade 2 level or higher, or have had two years of lessons. The workshop is on July 3, 4 and 5 from 9am – 3pm at Remuera Primary School, 25 Dromorne Road, Remuera.
To register for the workshop please visit jazzschool.co.nz or email jnrjazzschool@gmail.com for more information.
After-School Painting and Drawing Classes in St Thomas's School (Weka Room)!
Our art class will help your child to develop their creativity and imagination through learning to use a variety of mediums such as watercolour and acrylic paints, sketching and colouring pencils, paper collage, oil pastels, and more!
Monday, 3-5pm, 7y.o.-12y.o, 7 sessions, $198
Tuesday, 3-5pm, 6y.o.- 9y.o, 8 sessions, $226
Thursday, 3-5pm, 8y.o+, 8 sessions, $226
Have a look at our work on our website: https://www.aquarelleartclasses.com/
Please email or text Yulia for more information. Mob: 021 308 207, Email: artyulianz@outlook.com
Music Education

Lunchtime School Tennis
Kiwi Tennis run their popular tennis club at St Thomas's every term. Lessons for students of all ages and abilities are held Monday Lunchtimes. All equipment is provided by Kiwi Tennis. ​ Sessions are just $80 for an 8-week block. To sign-up call 022 898 1212 or visit https://www.kiwitennis.co.nz/schools/st-thomass-school/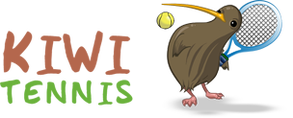 Language & Drama
A fantastic opportunity for your child!
Shine Speech & Drama classes inspire confidence and imagination, helping students communicate effectively and build self-belief that helps them succeed in life.
Here's what people are saying about Shine's lessons …
"He got up and spoke in front of the school. He would never have done that before"
— James' Mum
"Thank you so much for calmly and reassuringly, through zoom after zoom, guiding the boys' through their tasks. Thank you for all the extra energy and organisation that has gone into all of this. You've been simply fantastic!" – Catherine
"….the best speech and drama teacher working in New Zealand today." NZ Herald
SHINE SPEECH & DRAMA covers:
– public speaking
– acting skills
– voice (projection and articulation)
– reading aloud skills
– positive body language
– storytelling
– relationship skills
Register here for term 2 lessons, beginning Thursday 4th May 2023. Term fees $250 for group class or $310 for small, exam focussed group class. 8 lessons guaranteed per term. Sibling discount of 10% for any siblings enrolling.
Lunchtime 12.35-1.20pm and after school 3.05-3.50pm. For term 2 2023 Takahe room in the Pohutukawa Centre after school and the hall at lunchtime.
Any questions please don't hesitate to call Nina on 021-160 9197.
Soccer Skills with Billy Harris
Billy is an ex All White and has been coaching children all over Auckland for 18 years. His fun classes for boys and girls of all ages and abilities are designed to improve confidence, coordination and ball skills. Billy coaches at St Thomas's on Thursday lunchtimes. For a free trial class or to enrol for the term, call or text Billy on
027 2799042
or visit
www.billyharris.co.nz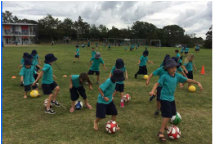 Table Tennis
Table Tennis coaching is available free to St Thomas's. The sessions are open for year 4, 5, 6, 7 and 8 students Monday lunchtimes, starting on Monday 20th March 2023, in our school hall. Those wishing to attend club night can also do so on Mondays from 7.30 – 9.30pm. For more information contact: ​ Auckland Table Tennis Association Contact: Ebi Kleiser Ph. (09) 520 2291/ 021 083 09994 or tabletennisnr@gmail.com

Music Classes
Music lessons in a variety of instruments are available at St Thomas's School through an external provider. For more information, contact: Music Education Centre Gabrielle Reid – 0800 893939 lessons@musiceducation.co.nz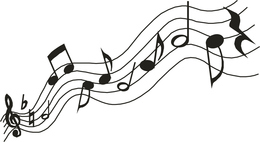 ---
Afterschool programme provided onsite at St Thomas's by Rick Healey, Resident Coach at Kohimarama Tennis Club. Classes are provided during the main weeks of term starting on week 2. Tuesdays 3.05-3.50pm. Max 5 children per coach. $95 per 8 weeks. Come along and try it out, 1st session free. Classes are tailored to ability, with small groups HOLIDAY PROGRAMMES AVAILABLE MONDAY – FRIDAY @ Kohimarama Tennis Club. 9am -12 noon during the main holiday periods. No gimmicks, just good technique taught well in a fun and encouraging environment. Booked online at: www.kohimaramatennis.co.nz or contact Rick directly: rickhealey7@gmail.com 021 286 1598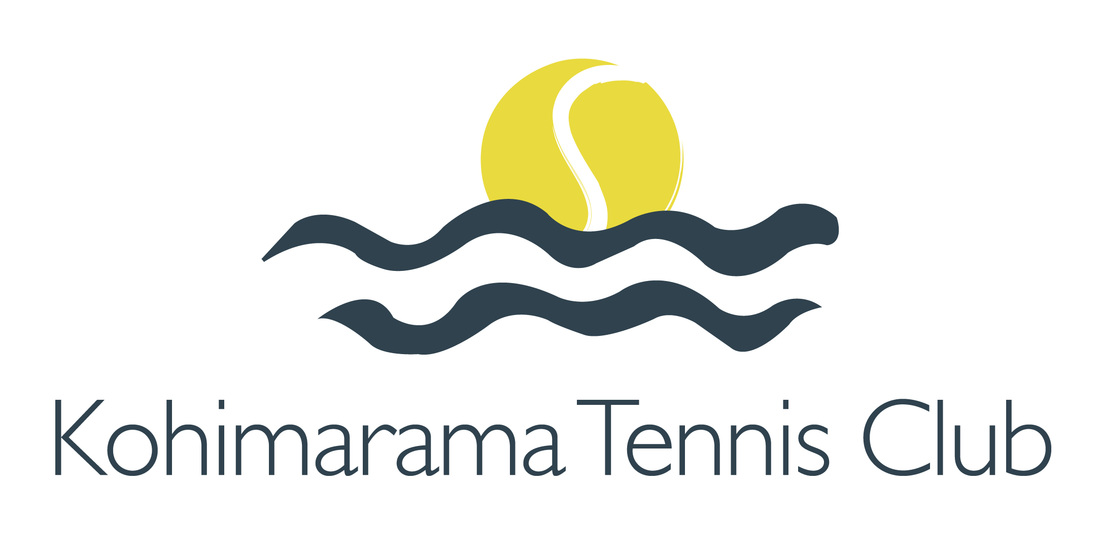 ---
---