The Board of Trustees is elected every three years as per the Education Act 1989.  The Board consists of five parent representatives, a staff representative and the Principal. The Board meets in the Staffroom at 6:30 pm on the third Tuesday of the month.  Meetings are advertised here on our school website.  Board meetings are public meetings and all parents and caregivers are welcome to attend. Agendas and minutes are available from the office.
Upcoming Board Meetings​
16th February via Zoom

16th March

13th April

18th May

15th June

17th August

21st September 

2nd November

7th December
The Board of Trustees has a Governance role. Their main role is essentially strategic and they monitor and review the systems within the school.  The Board has a Complaints Policy and Procedure detailed below. The Principal and staff manage the day to day operation of the school.
Board Members
​If you need to contact a member of the Board of Trustees you can do so by emailing BOT@stthomas.school.nz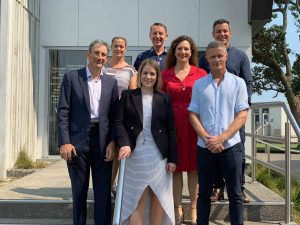 ---
2021 – 2023 Strategic Plan
St Thomas's School – Strategic Plan 2021
2019 Annual Report
St Thomas's Annual Report 2019
---
2021 Board of Trustees Minutes
Board minutes 16 February 2021 (2)
Board minutes 16 March 2021
---
Governance Policies