Kelly Club – Holiday Program
 
Aquarelle Art Classes Holiday Programme!
Week 1 – Painting workshop: The holidays are an excellent time to dip our brushes into some paint and create a masterpiece! I invite your kids to an exciting painting workshop where they can have fun while developing their acrylic painting and stencilling skills. Perfect for kids of all ages.
When: 12th, 13th, and 14th of July, 10am-1pm.
Where: Meadowbank Community Centre (29 St John's Road)
Price: $40 per day per child
Week 2 – Sewing Club: In our exciting sewing club, your child can design and make their very own soft toys! The fun and creative environment is perfect for learning a new skill. This workshop is suitable for children aged 6 and up, of any skill levels.
When: 19th, 20th, and 21st of July, 9am-3pm.
Price: $60 per day per child.
To book contact Yulia on 021 308 207 or email artyulianz@outlook.com
Check out more of our work at: https://www.aquarelleartclasses.com
Selwyn Community Holiday Programme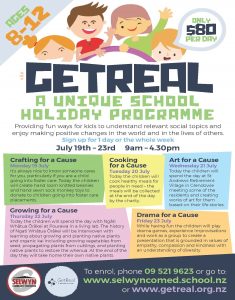 Crocodile Gymnastics Holiday Program

Barfoot & Thompson Stadium – Winter Holiday Club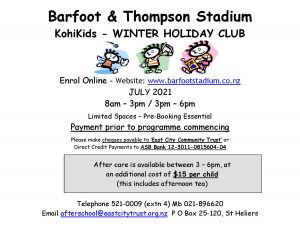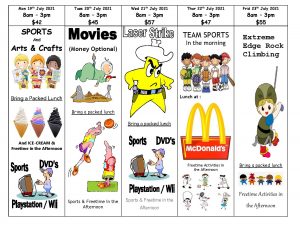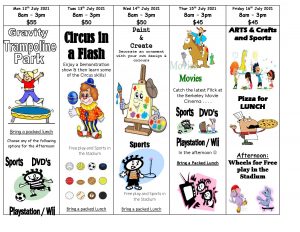 Pippi and Fox – Craft Classes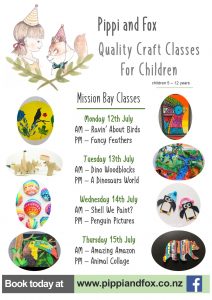 NZ Water Polo Holiday Programme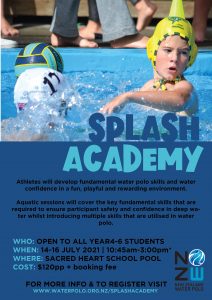 BNK Holiday Programme